Despite the best of intentions, managers and their employees sometimes fall into relationship patterns that erode trust, create conflicts or hinder productivity. In this webinar, we'll learn how to build the foundation for successful relationships, good communication and better results at work. Participants will learn the five steps for creating more positive, productive relationships with their employees. If an employee relationship has become less effective, we'll discuss how and when to positively intervene. Finally, we'll learn some easy ways to begin putting the five steps into action immediately.

Takeaways:
Participants will assess how and when their relationships with their employees tend to become less effective.
Participants will discover the five steps to creating positive, productive employee relationships.
Participants will learn simple ways to begin putting the five steps into action immediately.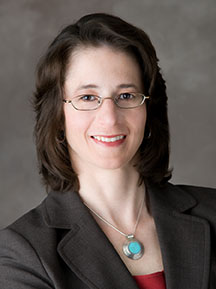 Claudette Rowley, MSW, CPCC is a coach, consultant and author – and expert in helping individuals and organizations resolve internal and external conflict. She consults and coaches internationally, guiding professionals, corporations and non-profits through results-oriented career, leadership and organizational development initiatives.
Claudette is an experienced Myers-Briggs Type Indicator practitioner and facilitates individual
development and team building sessions using the instrument. Author of the book Embrace Your
Brilliance: How to Align Yourself with Your Unique Potential and co-author of the book A Guide to
Getting It: A Clear, Compelling Vision, her articles have been published in hundreds of online and print publications.
Prior to launching her coaching and consulting company MetaVoice, Inc. in 2000, Claudette worked in the public and private sectors, specializing in leadership and program development. She holds a Masters of Social Work from the University of Michigan, a professional coaching certification from the Coaches Training Institute, and has completed additional training in organizational development and relationship systems coaching.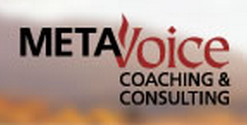 MetaVoice is a coaching and consulting company helping individuals and organizations resolve conflicts, so they can move into alignment for growth and evolution. I believe when individuals and organizations understand the conflicts that hold them back and the alignment that moves them forward, they are able to identify the right direction and the right methodology to achieve the right result for them.
I offer executive, leadership and career coaching and organizational development consulting. I also have a specialty in leadership and career assessments and their application for resolving internal and external conflicts and identifying strengths in individuals and teams.