Everyone is talking about social media Return on Investment but measuring social media Return on Engagement (ROE) is what matters. New case studies and analysis show that real online engagement drives results. In this workshop, we'll define status metrics that lead to ROE and engagement metrics, what kind of social media activities give the highest ROE, why it's so important, and how to use that information to design your programs and social media implementation. We'll also look at three ROE supportive case studies.
Takeaways:
What social media activities produce the highest Return on Engagement and how to design higher ROE
Concrete examples of organizations implementing ROE-based social media and what they've learned
How to measure ROE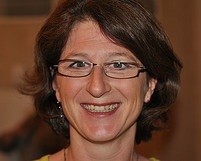 Debra Askanase is the founder and Engagement Strategist at Community Organizer 2.0, a strategic social media consulting firm to nonprofit organizations. Debra holds a B.A. from Emory University and a M.B.A. in International Business from Bar Ilan University. Prior to founding Community Organizer 2.0, Debra worked for almost 20 years in the nonprofit field, originally as a community organizer and later as a program director, executive director and fundraiser.
Debra has presented workshops at the Nonprofit Technology Conference and is a speaker and presenter at conferences worldwide.

Community Organizer 2.0 creates customized social media strategies, solutions, and training for nonprofit organizations. We approach social media strategically, developing custom strategies and approaches that support organizational short-term and long-term goals.
Our award-winning blog, www.communityorganizer20.com, offers advice, strategies and opinions about using social media in the nonprofit sector.
.